Cosmetic Dentist – Hammond, IN
Enhancing Your Smile to Help You See a New You
Although our focus at United Dental Centers of Hammond is largely dedicated to helping you maintain better oral and overall health, we know you also care about your smile's aesthetics. Because it is the first thing people see when looking at you, it can be problematic if your teeth and gums do not capture the positive attention you desire. Instead of continuing to be displeased with your smile, call us to schedule an appointment and let us help with cosmetic dentistry in Hammond. From dental veneers and direct bonding to teeth whitening, gum recontouring, smile makeovers, and everything in between, our team of dental experts will ensure your goals are met so that you can embrace a more confident, beautiful you.
Why Choose United Dental Centers of Hammond for Cosmetic Dentistry?
See Your Results Before Ever Starting Treatment
Expert Dentists Who Bring Decades of Advanced Training
CareCredit Flexible Financing Is Available
Veneers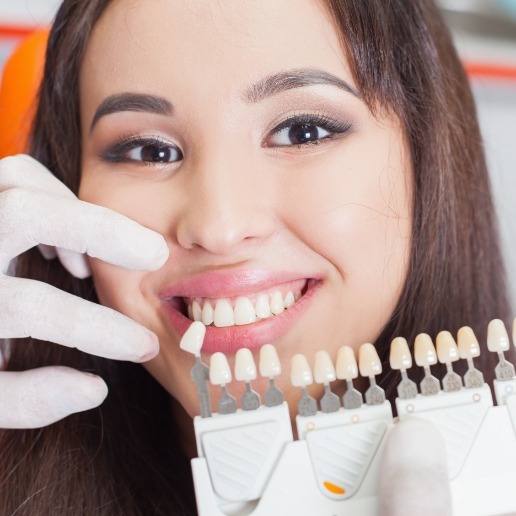 When it comes to hiding a variety of smile imperfections, you cannot go wrong with dental veneers. A long-lasting cosmetic dental treatment, these thin sheaths fit over the front surfaces of teeth, changing the size, shape, and color, if desired. They are often made out of porcelain or ceramic and require the removal of a small bit of tooth enamel. As long as they remain in good shape, you can expect your veneers to last a decade or longer, allowing you to enjoy your fully transformed appearance.
Teeth Whitening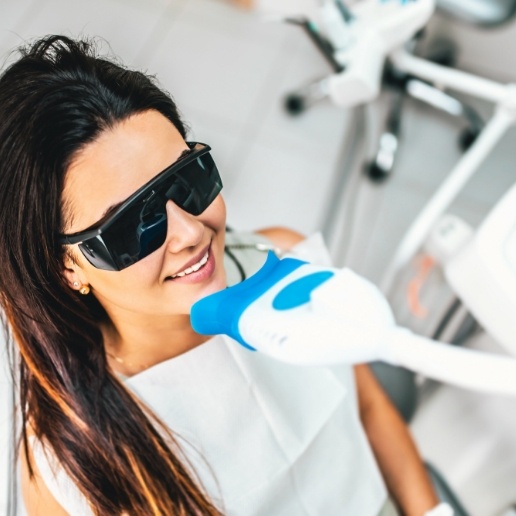 It can be tempting to spend your money on cheap, do-it-yourself, store-bought teeth whitening kits. Unfortunately, these often lack the high-grade bleaching gels that eliminate stains in their entirety. This is why choosing a professional to administer your teeth whitening treatment is best. Whether you choose in-office or take-home teeth whitening, you can expect to walk away with a brighter smile that is unlikely to cause serious tooth sensitivity. With in-office teeth whitening, you'll see results in as little as one hour, while take-home kits will take two weeks.
Metal-Free Dental Restorations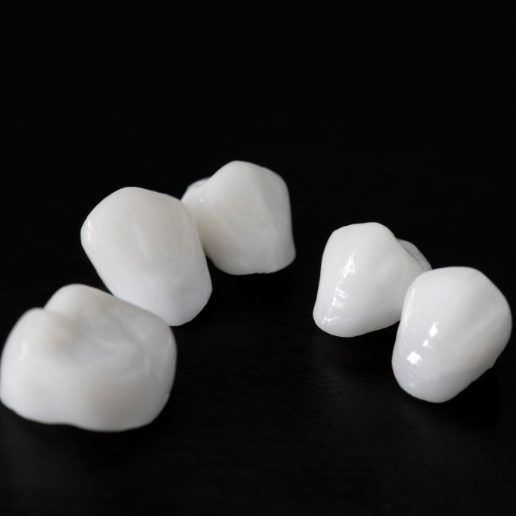 Metal-free dental restorations are a great way to not only conceal flaws but also restore and repair chips and cracks that hinder the functionality of a tooth. Capable of blending in with your existing smile, these customized dental crowns, bridges, fillings, inlays, and onlays do not capture the attention quite like traditional amalgam and other metals. This is a unique benefit that you'll be eager to take advantage of when it comes to improving the health and aesthetics of your smile.
Direct Bonding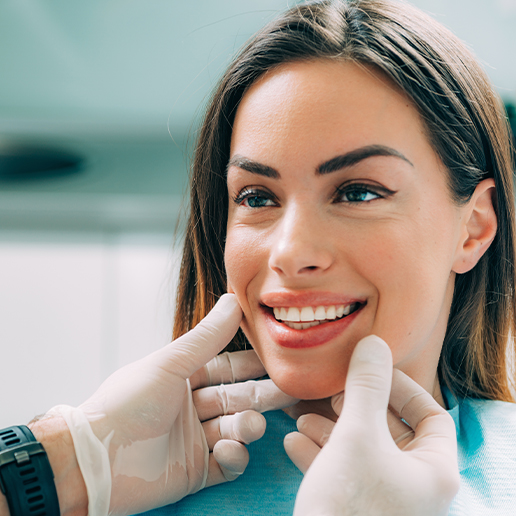 Unlike other cosmetic dentistry treatments that are more invasive when it comes to hiding dental flaws, direct bonding is a conservative method that uses composite resin to conceal tooth cracks, chips, and other minor imperfections. By shaping and sculpting the resin onto the tooth, it will blend in with the natural shade of your tooth enamel. In the end, you'll have a flawless smile that is fully repaired in just one appointment.
Gum Recontouring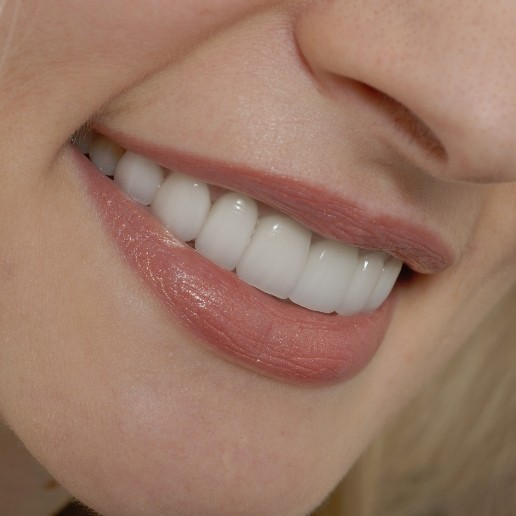 A gummy smile can often be the culprit when it comes to being unhappy with your appearance. When smiling, you don't want your soft oral tissues to be what others see but instead, your teeth. To address this issue, we can perform gum recontouring by removing excess soft tissues surrounding your teeth. This will not only elongate your pearly whites but also reduce your risk for gum disease and create a more balanced aesthetic.
Digital Dental Imaging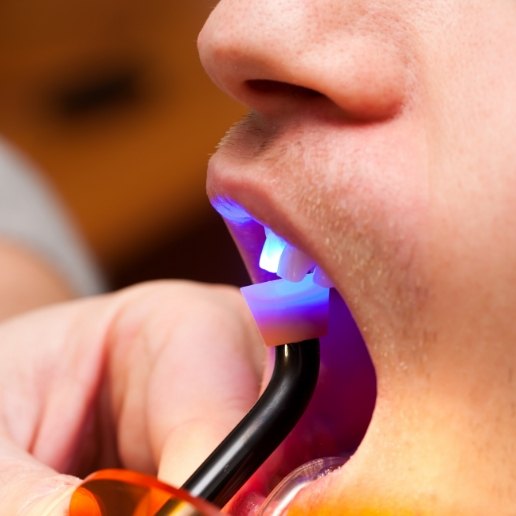 Do you have a hard time picturing what your smile will look like after a particular cosmetic dentistry treatment? Maybe you want veneers to hide your cracked, stained teeth. Or instead, it is overgrown gum tissue that is causing embarrassment. No matter the problem, our team can help you see your results before you even begin treatment. With digital dental imaging, we can use advanced dental technology to create a digital model of your smile and apply one or more services so that you can see the changes and expected results ahead of time.
Smile Makeovers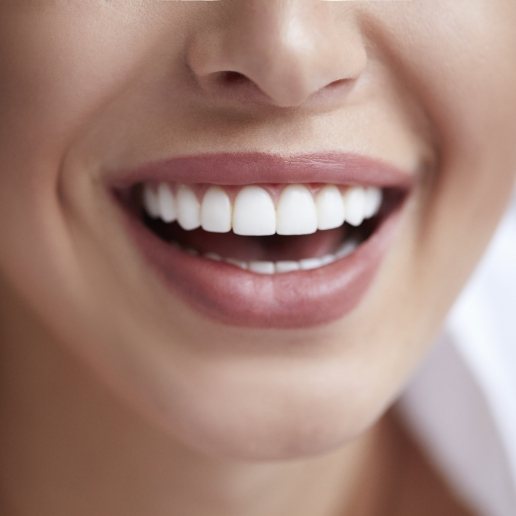 A smile makeover might sound like something you might do with your friends, but it is actually a unique dental treatment option that is designed for individuals with multiple cosmetic dental imperfections. When one service simply isn't enough to achieve desired results, we can create a treatment plan that brings together several restorative and cosmetic dentistry options. So, you'll experience a more seamless approach that leads to long-lasting, beautiful results.
Cosmetic Dentistry FAQs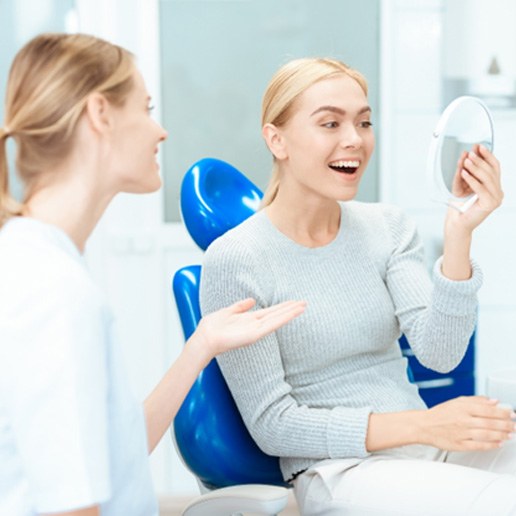 When preparing to meet with your cosmetic dentist in Hammond, there is likely to be a thorough discussion about which type of cosmetic treatment you wish to pursue. Because there are often many questions that can arise during this appointment, we invite you to review the ones we have compiled below. If you do not see yours listed, please feel free to call us or bring them with you to your visit. We'll be happy to go over them with you so that you are fully comfortable and prepared to move forward in pursuit of a more beautiful smile.
Is Cosmetic Dentistry Expensive?
Several factors can determine the cost of your cosmetic dentistry. During your consultation, your cosmetic dentist will determine which type(s) of treatment you need as well as if you need any preparatory procedures (i.e., periodontal therapy, etc.). The geographic location of your dental office as well as how you plan to pay for treatment will ultimately determine how much you can expect to pay upfront or over time for your care.
How Can Cosmetic Dentistry Change Your Life?
Cosmetic dentistry is commonly viewed as a type of treatment that focuses solely on aesthetics. But the truth is that it can do more for your overall health and life than just improve your appearance. When you look in the mirror to see your new smile, not only will you be happier, but you'll feel more confident as well. Your mental and emotional health will improve in addition to the physical enhancements.
This can positively impact other areas of your life that you might otherwise not have considered, such as your profession as well as your personal relationships.
How Do I Know If I Need Cosmetic Dentistry?
Individuals who are unhappy with their smile are likely to be cleared for cosmetic dental treatment, but the only way to know for sure if one or more services are right for you is to schedule a consultation with a member of our team. You will discover if the status of your current smile will allow you to move forward right away or if you require preliminary care first. No matter the situation, you can trust that we will do our best to prepare your smile so that it has the best chance to look and feel good in the future.
What is the Difference Between a Dentist and a Cosmetic Dentist?
What is important to know is that both dentists must have a DDS or DMD degree from an accredited institution. General dentists treat the most common dental problems such as cavities and gum disease. They are focused more on the health of your smile instead of its aesthetics.
Currently, the American Dental Association (ADA) does not recognize cosmetic dentistry as a specialization, which is why you will not find it necessary for cosmetic dentists to undergo additional schooling. However, if a professional wants to provide cosmetic services to patients, it's imperative that they enroll in continuing education courses and advanced training to develop the skills to place veneers, administer teeth whitening, and more.