Veneers – Hammond, IN
Conceal Multiple Dental Imperfections Simultaneously!
If you have multiple aspects of your smile that you'd like to change – from the shade of your teeth to their size – you might think that you need to undergo years of back-to-back treatments in order to achieve a gorgeous grin. That's not the case! In fact, veneers can effectively conceal everything from minor chips to permanent discoloration simultaneously – no lengthy treatment timelines necessary. If you think this is the best cosmetic dental treatment for you, then don't hesitate to schedule a consultation with our Hammond dental team!
Why Choose United Dental Centers of Hammond for Veneers?
Dentist with 30+ Years of Combined Experience
CareCredit Flexible Financing Is Available
See Your Results Before Ever Starting Treatment
What Are Dental Veneers?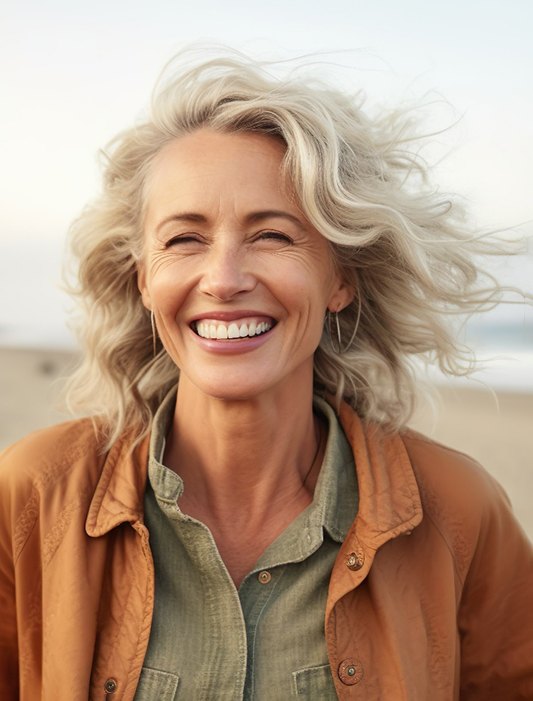 Crafted from porcelain or ceramic, veneers are thin sheaths that are about the size of a fingernail. When adhered to the front-facing surface of your teeth, they can conceal a variety of dental imperfections, including chips, stains, and cracks. They've also earned the nickname "instant orthodontics" over the years since they can correct minor crowding and spacing issues in a matter of weeks!
The Process of Getting Veneers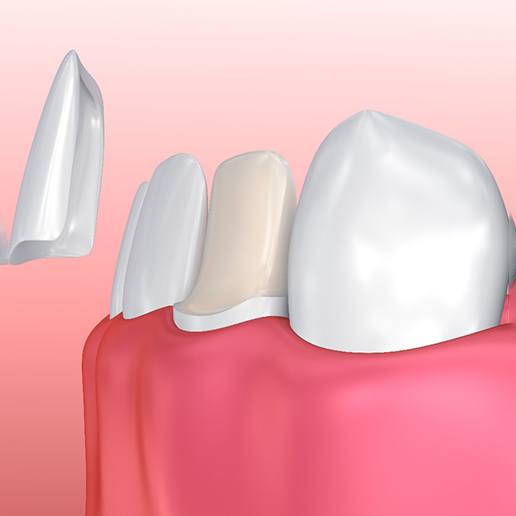 First, you need to schedule a consultation with one of our dedicated Hammond dentists. This appointment is crucial because it allows us to learn about your smile goals, your oral health, and, ultimately, if you are a good candidate for veneers. If you are, then we'll move onto the next step: creating your custom treatment plan!
Once we've determined the ideal size, shape, and shade of your veneers, we will start the preparation process. This involves removing a small layer of enamel from your teeth and taking the necessary impressions for the dental lab. Since it typically takes a few weeks to have your permanent veneers made, we will provide you with a temporary set.
When we receive your final veneers from the dental lab, we'll inspect them thoroughly to ensure that they are perfect. Then, you'll come back to our office so we can secure them in place!
The Benefits of Veneers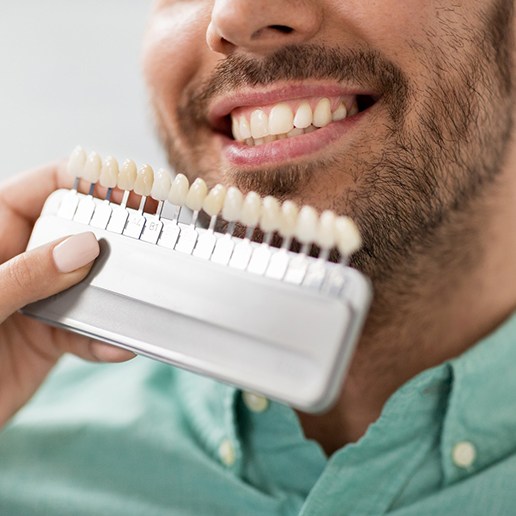 We've already mentioned a few benefits of this cosmetic dental treatment, including that the entire treatment process can be completed in three visits or less. Of course, that's not the only draw. In addition to delivering results relatively quickly, veneers are stain-resistant and easy to maintain. Plus, they can fix several dental flaws at once and last for 15+ years!