Restorative Dentistry – Hammond, IN
Safeguarding Vulnerable Teeth from Further Damage
At United Dental Centers of Hammond, Dr. Fried and our dental team recognize that accidents happen, and cavities form even when the best oral hygiene habits are practiced. This is why we offer many options for restorative dentistry in Hammond. Whether it is dental crowns, tooth-colored fillings, or tooth extractions, we offer a variety of materials that provide maximum support and protection against future tooth decay and damage. It is our goal to keep your natural teeth in place as long as possible, so call our dental office to schedule an appointment if you need to restore one or more teeth.
Why Choose United Dental Centers of Hammond for Restorative Dentistry?
Advanced Dental Technology for Enhanced Imaging
High-Quality, Natural Dental Materials for Improved Appearances
Dentists with Decades of Experience & Training
Dental Crowns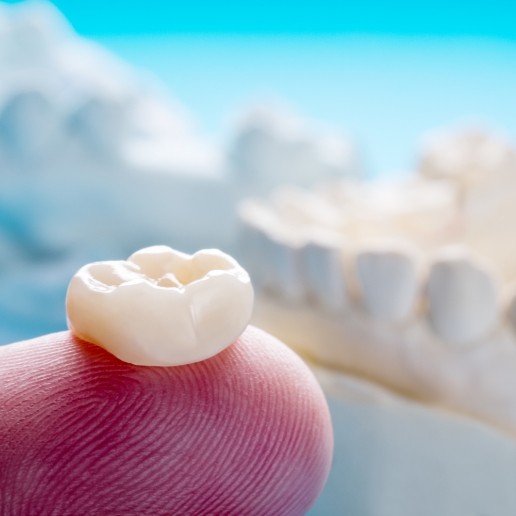 Traditional dental crowns are safe and reliable restorations that are custom-made to cover and protect vulnerable teeth. They're also recommended if you've undergone root canal treatment, received a single dental implant, or have an expanded filling.
Commonly referred to as "caps," dental crowns are typically created in two appointments after impressions are taken, and lab technicians fabricate the finalized crown. Depending on the location of the vulnerable tooth and personal preference, our dental crowns can be made using ceramic, gold, porcelain-fused-to-metal, or zirconia.
Tooth-Colored Fillings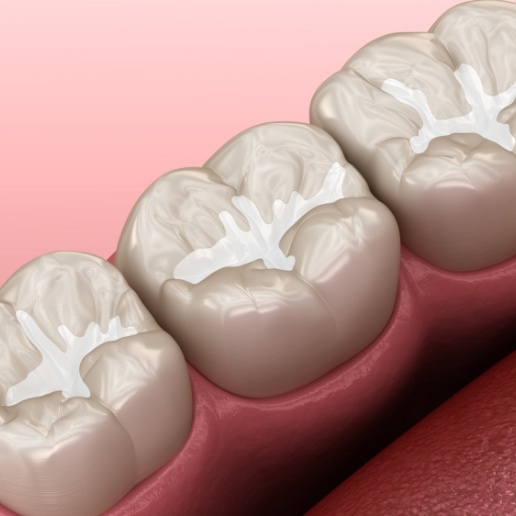 Cavities can form even if you practice regular brushing and flossing. Should this happen to you, our dental team can remedy the problem with a tooth-colored filling. Using composite resin that is a malleable substance, we will match it to your natural tooth shade, filling the tooth structure to create a tight seal, as this will work to prevent future reinfection. Once the resin is hardened with a curing light, we will give it a final polish so that no one will ever know you've undergone dental work.
Tooth Extractions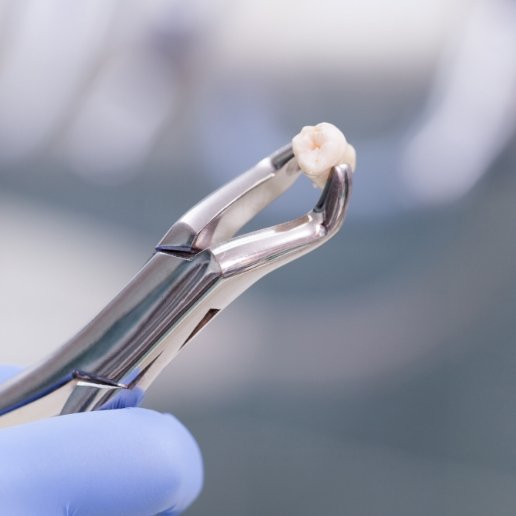 It is the goal of most dentists to help patients keep their natural teeth as long as possible. However, when situations arise that cause teeth to no longer be viable or put those nearby at risk, we will likely recommend a tooth extraction. Although many dental patients fear this type of procedure, you can trust that we will take every precaution to ensure your comfort and safety throughout treatment. By removing the affected tooth, we can improve the state of your smile with a reliable tooth replacement option such as a dental bridge, partial denture, or dental implant.