Gum Disease Treatment – Hammond, IN
Treating Your Gums for a Healthier Future
When bacteria attack gum tissues causing inflammation and bleeding, many patients remain unaware. Often, the symptoms of gum disease can be so severe that they may lead to eventual tooth and bone loss as well as additional problems forming throughout the body. Dr. Shawn Thomas at United Dental Centers of Hammond, however, offers specialized care to treat periodontal (gum) disease no matter the stage it's in. From gingivitis to advanced periodontitis, he can develop a personalized treatment plan to mitigate the issue, improve gum health, and reduce your risk for more serious dental conditions in the future. Call our dental office today if you believe you might be a candidate for gum disease treatment in Hammond.
Why Choose United Dental Centers of Hammond for Gum Disease Treatment?
On-Staff Periodontist Who Is Committed to Patient Comfort
Dental Practice Serving Residents for Three Decades
We Welcome Your Dental Insurance
What Is Gum Disease?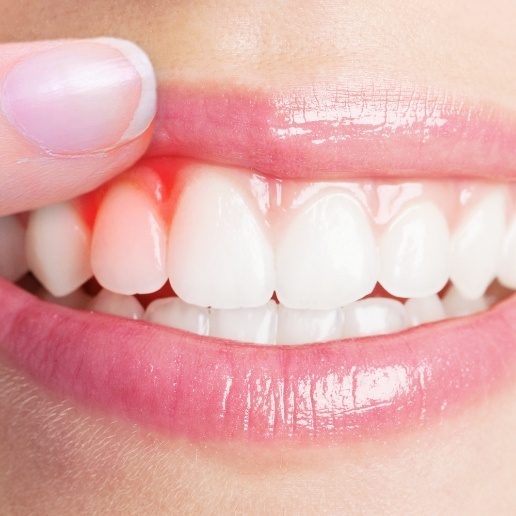 The most common symptoms of gum disease include tenderness, inflammation, redness, and bleeding in the gums. The reason these symptoms develop is usually due to poor oral hygiene, which results in bad oral bacteria attacking the soft oral tissues. This can lead to gum pocket formation, tooth and jawbone loss, and the potential for serious health conditions to form throughout the body. With timely care from our dental team, though, we can administer appropriate gum disease treatment, such as scaling and root planing, to eliminate the harmful bacteria and improve gum health.
Scaling & Root Planing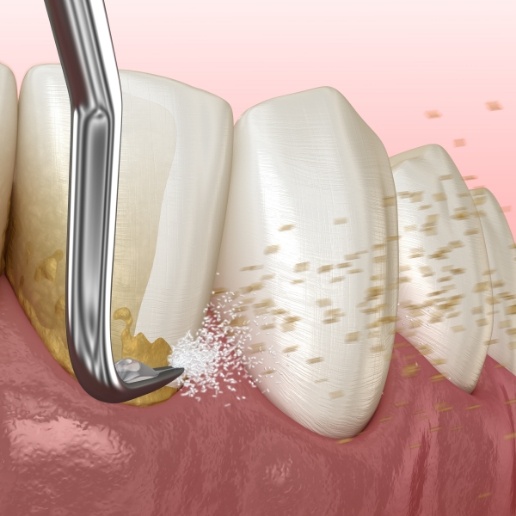 Treating gum disease requires careful attention from a skilled specialist. Dr. Thomas is a periodontist who understands the science and art behind scaling and root planing, which is also commonly referred to as a dental deep cleaning. As a two-part process, he will begin by removing plaque and tartar from your teeth and below the gumline before moving to smooth teeth roots to encourage necessary reattachment. This process also minimizes the potential risk of gum reinfection in the future.